We received our order just over a week ago and it's just great as the first one.  Thank you for such a clever harness for little escapees.  Tammy Malone 
---
The Safe Behind Bars Adjustable Harness working amazingly! She has tried to escape with no luck! Thank you! 
---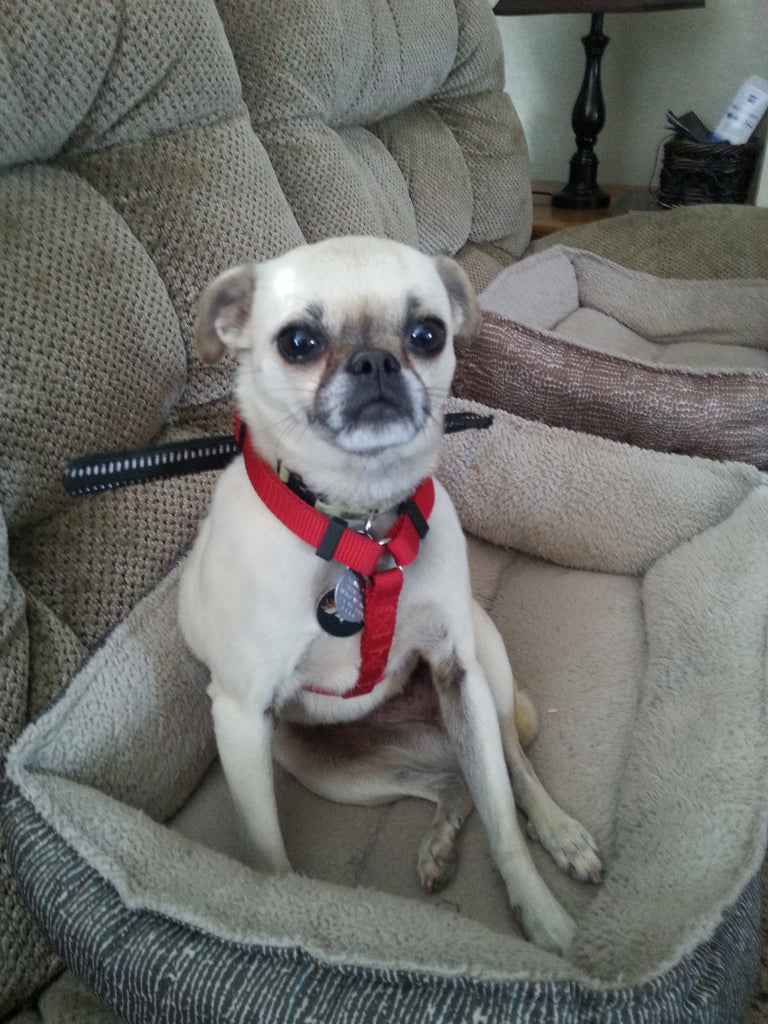 I would love to say how thankful my husband and I are  for Maureen and Dog-Gamutt. We live on 5 acres and have hog wire fencing. Our Terrior and Chug were going thru the fence and getting off of our property.  We have coyotes out here in the desert. I was desperate to find something when I came across Maureen's dog gammut. My husband calls it their helicopter harnesses. Lol Maureen worked with us to get the harnesses to fit our dogs. She went way above and beyond to make sure we were totally satisfied. These harnesses are a God...
---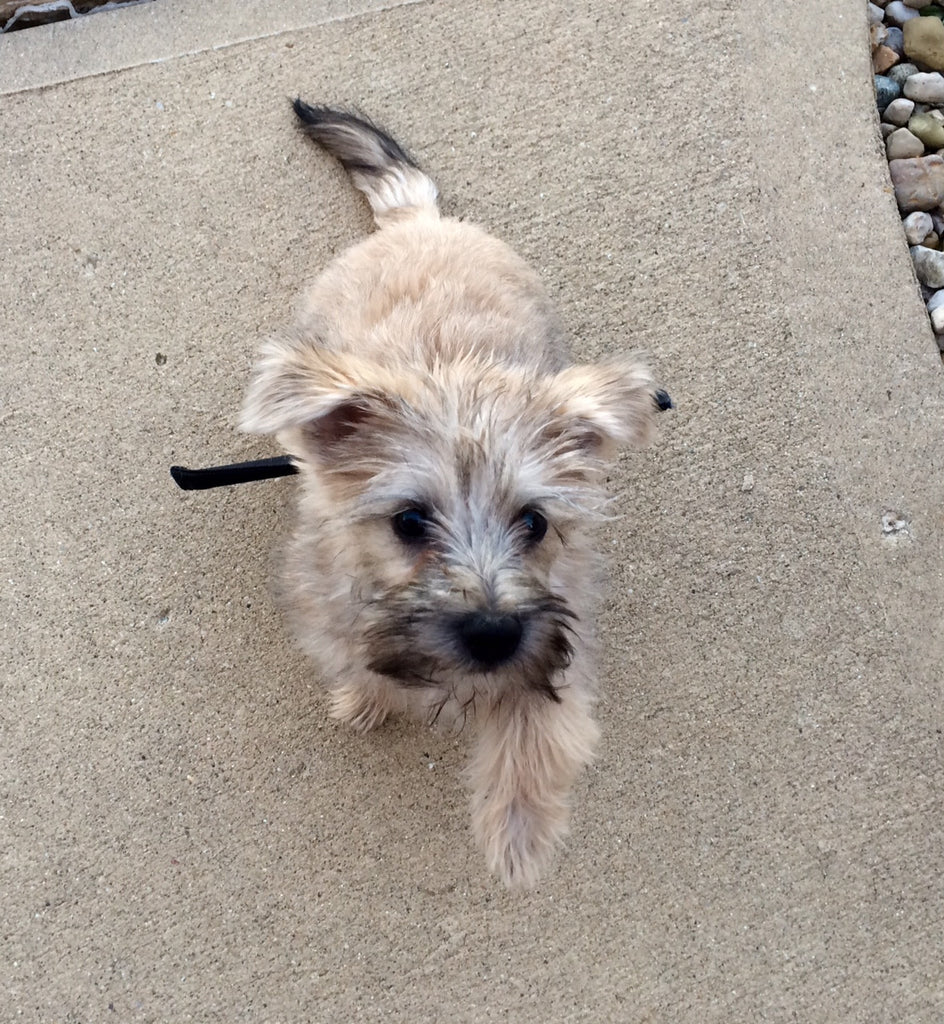 This is Mia!  Thank you so much! She loves the collar and it keeps her in the fence so it's a great thing! Thanks again, Melissa Dyer P.s. I did refer a friend to you as well to order one for their dog!   
---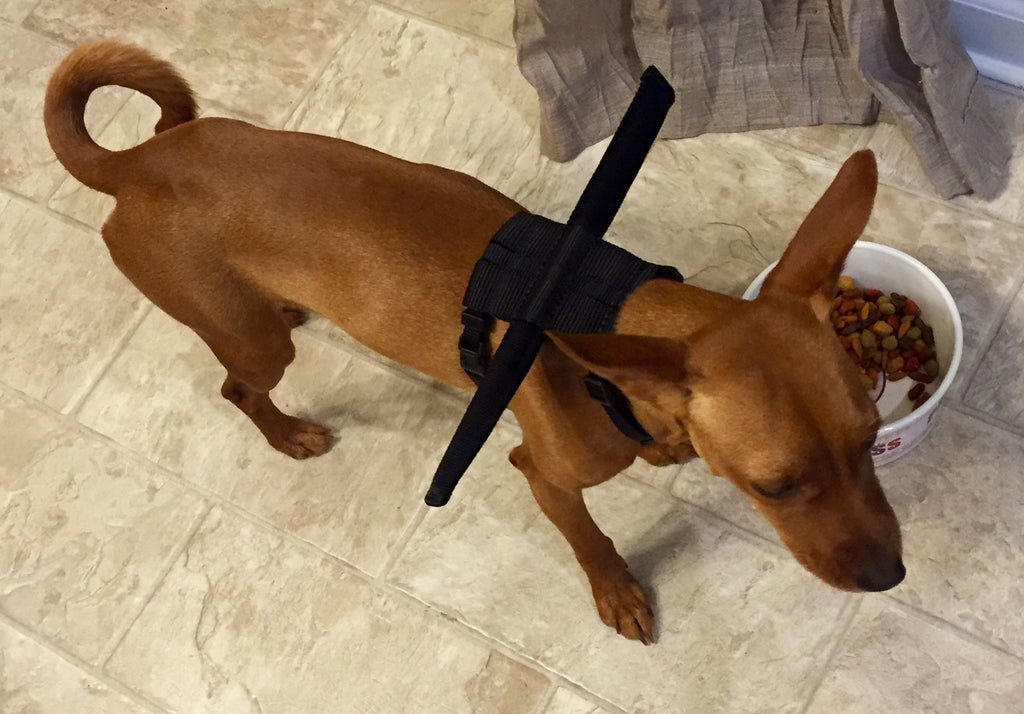 Maureen, this is perfect!! Well worth the wait. Genius! I've been advertising on my FB page--lol!! I don't know about Walmart (this is a little high end of a specialty item for them IMO), but this definitely belongs in pet stores all around the country! I'm attaching a pic of our min pin Bella with it on. Best of luck to you!