I have a 4 pound Chihuahua, Gracie.  Gracie is a firm believer in exploration and her own invulnerability.  We recently moved into a new home with a metal fence and in no time Gracie discovered she could skinny out between the metal bars - even though the bottom 2 feet of fence also have coated chicken wire, which she just climbs!   My niece told me about your product and I ordered it and have loved it.  Gracie likes it because it means she can stay outside longer and without being on a leash!  She hasn't managed to get out since she's been wearing her harness. Thank...
---
I wanted to thank you for all your help!  The harness fits perfectly and has kept our sweet girl safely in the yard. Thank you! Holli
---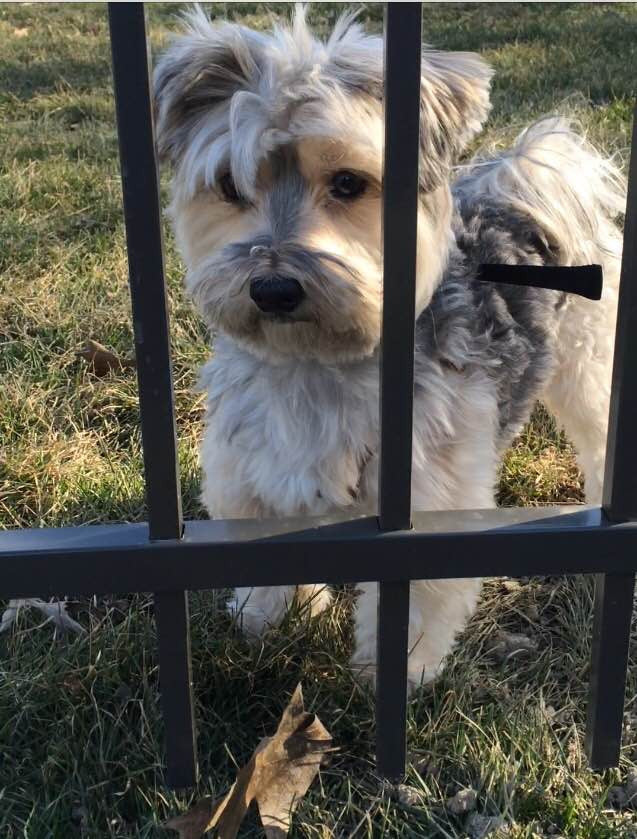 Here are three pictures of the leather . This one is really nice....the bar seems to stay straight across his back. He doesn't seem to mind either. He runs and plays and cannot get out of the fence. Brittney Brewer  
---
Hi Maureen, I just wanted to let you know that my husband took one of our dogs Sadie the escape artist out for a walk around the five acres. He put your harness on her and she tried about ten different times to go thru the fence but couldn't get thru. Hallelujah!! U are a life saver! I was so excited when he told me she couldn't get out.  He made sure it was secured correctly. I'm just thrilled the little escape artist couldn't get out. thank you so much for your wonderful product. Now I don't have to worry...
---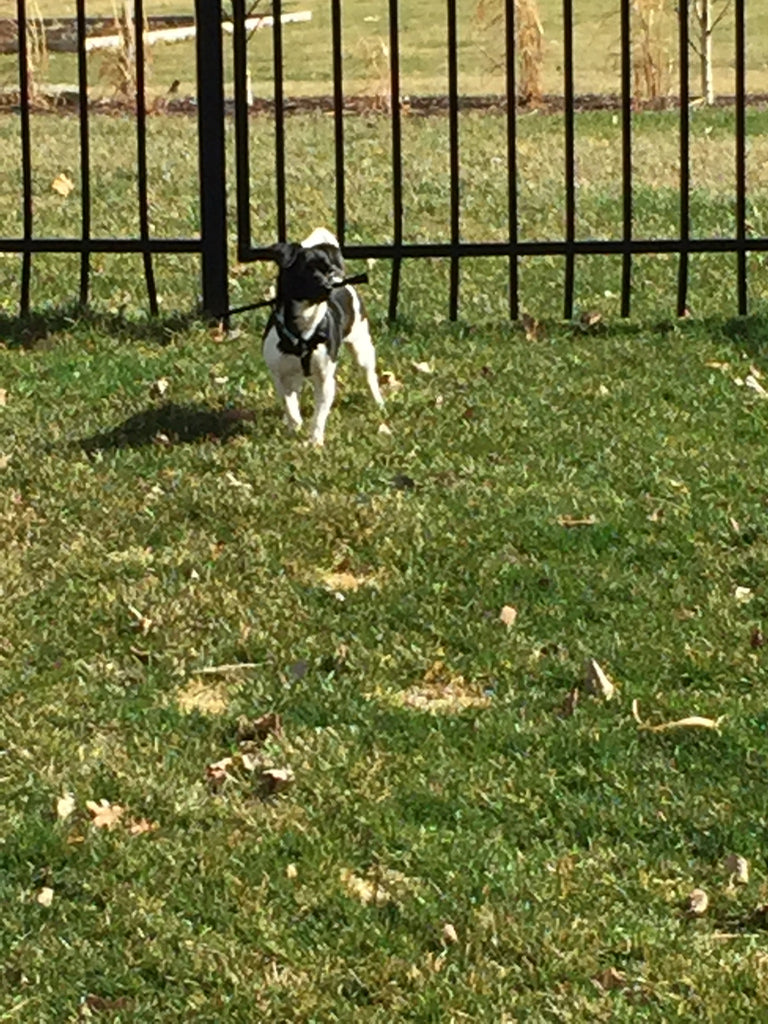 Winner! Winner! Maureen, I can't thank you enough for all the time you put into finding us the perfect harness for our dog.  I told you she has weird proportions.  As you can see in the pictures, Macy is safe and is no longer able to escape through our fence. You definitely go above and beyond for customers. Best of luck with your business! Kind regards, Jean